Welcome to Micks Pest Control Baldivis
Having the assurance that your family, business, and dwelling are safeguarded from pests is a tremendous relief. Any property can not be safe in the presence of pests like rats, mice, roaches, wasps, and spiders. Getting a professional Pest Control Baldivis service can be the saviour for you and your property.
At Micks Pest Control, we have a team of various professional pest controllers who are ever ready to reach Baldivis and help the community and individuals with standard pest treatment services. We take responsibility for the pest control work completion and ensure the treated place is free of pests, and you can relax knowing it.
If you're dealing with a pest issue in Baldivis, rely on our specialists who are available to serve you any day. Our knowledgeable technicians are based in our state-of-the-art facility and are ready to provide reliable and customised pest control solutions.
Need Pest Control? Get A Free Quote Now!
Call and ask Micks Pest Control for the best and most effective Pest Control Baldivis service
Why Choose Mick's Pest Control?
Experienced Professionals
Our Baldivis Pest Control technicians are certified by the APCA and TAFE and boast years of experience providing top-notch services.
Effective Solutions
No matter how severe or intricate the pest issue is, we guarantee an effective solution. Our local pest management teams make it possible for us to offer speedy and reliable solutions.
Customized Approach
We provide consistent, top-notch, and customised pest control service to all our customers and have established pest control protocols for your home and family safety.
Affordable Pricing
We provide our customers with top-quality Pest Control Baldivis services at competitive prices. You may check and compare prices in the market for your satisfaction.
Customer Satisfaction
We have the expertise to tackle any of your pest control needs. Our licensed technicians will assess your unique situation and provide tailored solutions, treatments, and satisfactory pest management plans.
Need Pest Control? Get A Free Quote Now!
Call and ask Micks Pest Control for the best and most effective Pest Control Baldivis service
Why Pest Control Matters
Pests are nasty and may be irritating and damaging at times in your home and business area. Most pests can cause a number of problems, including:
Health risks: Pests can transmit viruses and germs that are dangerous to humans and animals. Food poisoning is a common problem due to pests.
Property damage: Pests can cause structural, furniture, and personal property damage in your house and business area.
Allergies: Certain pests, such as cockroaches, spiders, and bed bugs may cause allergic reactions in certain people.
Fire hazards: Rodents and possums have the ability to gnaw through electrical cables, increasing the risk of a fire.
Reputation can be compromised: A pest infestation in your home or business can harm your reputation.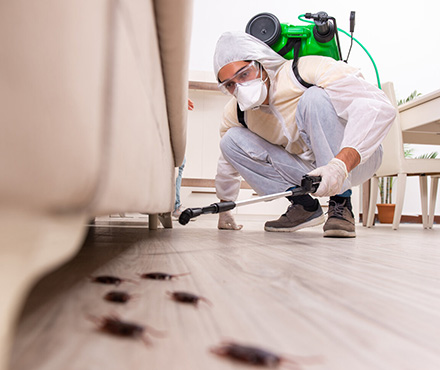 Our Eco Friendly Pest Control Process
Inspection
We guarantee to give you a pest control service with a deep inspection of the affected area at the beginning with the goal that your problem is traced properly.
Integrated Pest Management (IPM)
Our team works based on IPM strategy to make a healthy environment for your employees as well as for your family. We can customize the program in accordance with your particular need. We can guide you to the best and most permanent treatment.
Eco-Friendly Products
We have a skilled and talented team of professionals in the field of pest control services. We generally utilize non-toxic, maintainable, and ecologically safe methods, pesticides, insecticides, and tools which all are safe and secure for the home and business environment.
Targeted Application
Our Pest Control Baldivis experts will provide targeted pest control to diminish the pest population within a few days. You can see the effectiveness of the service from the first day. In some cases, you can see immediate results.
Preventive Measures
We provide proper advice on preventive measures to our clients which will reduce the chances of infestation in the near future at your home or office.
Educating Customers
We are trained for this work which helps us educate customers. We can educate customers on all aspects of preventive measures and treatments required for the safety and security of a family and property against various pests.
Documentation
If required, you can get a document of proof for the completed pest control on a property. You may get stamped and signed pest control service proof documents from our team.
Preventive Measures for Pest Management: Keeping Unwanted Guests at Bay
Pests, the unwelcome visitors that can wreak havoc on our homes and peace of mind, are a common challenge faced by homeowners. These tiny intruders, ranging from insects to rodents, can cause damage to property, spread diseases, and create an uncomfortable living environment. However, by implementing effective preventive measures, homeowners can significantly reduce the risk of pest infestations. In this article, we will explore essential tips and strategies to keep your home pest-free.
Tips for Homeowners to Prevent Future Pest Infestations
Landscaping and Exterior Maintenance: Maintaining the landscaping around your home is a crucial first step in preventing pest infestations. Trim bushes, trees, and shrubs to eliminate hiding places and pathways that pests might use to access your home. Regularly rake up leaves and debris, as these can provide shelter for pests.
Proper Waste Management: One person's trash can be a pest's treasure. Secure trash cans with tight-fitting lids and dispose of garbage regularly. Clean out your compost bin frequently and ensure it is well-sealed to avoid attracting pests.
Store Firewood Away from the House: If you have a fireplace, store firewood at a distance from your home. Pests often take up residence in firewood piles and can easily find their way inside if the wood is stored too close.
Pest-Resistant Plants: Consider planting pest-resistant flora in your garden. These plants emit natural scents that repel pests, helping to create a barrier around your home.
Maintaining Cleanliness, Sealing Entry Points, and Addressing Moisture Issues
Regular Cleaning Routine: A clean home is less attractive to pests. Regularly sweep, mop, and vacuum to eliminate crumbs and food particles that pests feed on. Pay special attention to kitchens and dining areas.
Seal Cracks and Crevices: Inspect your home for any cracks, gaps, or openings in walls, floors, and foundations. Seal these entry points to deny pests easy access. Use weatherstripping around windows and doors to prevent gaps.
Proper Food Storage: Store food in airtight containers to prevent pests from detecting and reaching it. This is particularly important for pantry staples like grains, cereals, and pet food.
Address Moisture Issues: Pests are attracted to moisture-rich environments. Fix leaky faucets, pipes, and repair any water damage promptly to eliminate potential breeding grounds for pests.
Our Pest Inspection And Control Services Are Available Near You