Top-Quality Pest Control Services in Mount Hawthorn for Residential & Commercial Properties
Pest infestations are a common problem that can cause severe damage and health hazards. Mick's Pest Control specializes in controlling and preventing pest infestations, including bees, wasps, ants, rodents, and more. Our expert team provides efficient pest control services 24/7 in Mount Hawthorn to resolve all your pest-related concerns promptly. We use the latest techniques and eco-friendly solutions to ensure your property is pest-free and safe for you and your family. Trust us to keep your property free from pests and safe for you.
Don't let pests cause damage to your property and threaten your health. Call us today and let our pest control experts take care of all your pest control needs in Mount Hawthorn. We guarantee to deliver the best services and ensure that your property is pest-free in no time.

Why Do You Need Expert Pest Control Services?
Mick's Pest Control in Mount Hawthorn has been providing reliable pest control services for residential and commercial properties for years. Our goal is to make sure that your home or office is free from pest invasions. As pest extermination experts, we have the necessary knowledge and expertise to handle pests and pesticides safely and effectively. This task should be left to the experts for your safety.
Eliminating pests without professional help can be challenging. Pest control professionals have the necessary experience and knowledge to identify and treat pest infestations efficiently. They use the right tools and techniques to thoroughly eliminate pests from your property. Pests can also carry diseases that pose a risk to your health. By hiring a pest treatment professional, you can rest assured that your property is free from pests and your health is not at risk.
Pest control professionals can assess the damage caused by pests and suggest the best course of action. They provide effective results and guarantee their work. Therefore, it's essential to hire expert pest control services if you want to make sure that your property is pest-free and safe. At Mick's Pest Control, we are committed to delivering the best pest control services that exceed your expectations. Contact us today to schedule an appointment with our pest control experts.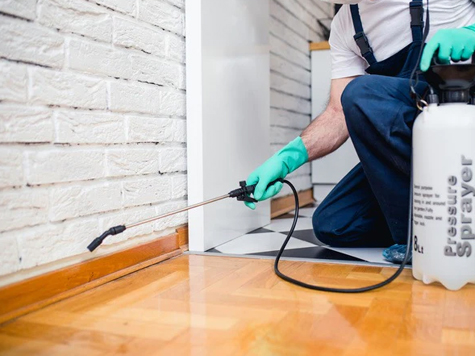 Book Our Service Anytime: Be Safe And Healthy
End Of Lease Pest Elimination Services In Mount Hawthorn
As the end of your lease approaches, it's essential to get your leased property inspected and pest controlled. Nobody likes to move into a house that's infested with pests, and landlords won't allow you to leave without end-of-lease pest elimination. At Mick's Pest Control, we help tenants and landlords end their leases without any arguments. Our end-of-lease pest elimination service ensures that your property is free from pests and meets the landlord's requirements.
Residential Pest Control – We are one of the best pest control service providers in Mount Hawthorn. Our residential pest control services help eliminate pests from homes before they have the chance to mature and cause significant damage.
Commercial pest Control – Our commercial pest control services are also available anytime to solve your pest control queries. Pest control in a commercial environment is crucial to maintain a healthy and safe working environment for your employees and customers.
Don't let pests cause damage to your property or put your health at risk. Contact us today to schedule an appointment for our end-of-lease pest elimination services in Mount Hawthorn. Our expert pest elimination technicians will ensure that your property is pest-free and ready for the next occupant.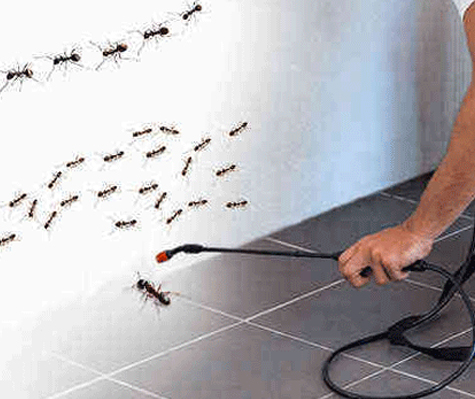 The Distinctive Features of Our Pest Control Service
At Mick's Pest Control, we are dedicated to providing top-notch pest control services in Mount Hawthorn. What sets us apart from other pest control companies is our commitment to your well-being. We understand the frustration and discomfort that comes with living in a pest-infested home, and that's why we go above and beyond to deliver affordable and effective pest control solutions. Whether you need emergency pest control services or routine maintenance, our team of experts is always ready to help. Don't let pests take over your home. Contact us today to experience Mick's Pest Control difference.
Pest Inspection
Pre-purchase Pest Inspection
Post Pest Inspection
Pest Sanitization
Pest Disinfection
Pest Fumigation
Pest Heat Treatment
End of Lease Pest Control
Why Choose Us As Your Service Provider For Pest Control In Mount Hawthorn?
At Mick's Pest Control, we understand that living in a pest-free home is essential for your health and well-being. That's why we take pride in being the best pest controllers in the industry. Our highly trained staff uses the latest techniques to provide effective pest removal services. We also use non-toxic pesticides that are safe for you, your family, and the environment. With us, you can rest assured that your property is in safe hands. Choose us for a pest-free and healthy home.
Our Pest Control Services Are Available Near You
FAQ'S
Look for signs of infestation. You can easily see pests like cockroaches, rodents, etc, but some like wasps, and woodworms are not easy to find. However, they tend to leave traces behind so look out for that.
No, the process is rapid but sometimes can vary on how bad the situation is. So, there is nothing to worry about, we will finish it in the minimum time.
No, usually there won't be anything for you to clean, but if there is, our experts will let you know and even explain to you how to do it.
Reviews
Great Pest Management
This pest control company is excellent with great management. Surely recommend it to all my family and friends. The customer services are great and amazing. Help to keep pests away from your house. Thank you for such great services.
Appreciable Work
We are very satisfied with the results of our pest control services. Using your team from the last year and your team comes up with a great solution. Resolved all the pest issues and we haven't had any after that.
Easily Accessible
The pest control services from this company are easy to access. The company does a great job. We are delighted. I recommend such services to everyone. The technicians are great and provide great help.