Get Termite Inspection, Treatment, and Protection Service in Perth, We Are Mick's Pest Control
We are the Mick's Pest Control team the local and licensed professional offering same-day termite inspection, treatment, and protection services in Perth, WA, and nearby suburbs. We believe that the presence of termites is not good for your home at all. Because not only do they ruin your wealth but they can also harm your health with allergic reactions or even asthma attacks, so you must have protection against termite infestation.
We are available in Perth to protect your health and wealth both from termites with our high-grade pest control services. With Mick's you will get affordable termite barrier treatment cost in Perth with quick white ant inspection Perth.
Termite damage to a building or other timber structures can be severe and your home insurance does not cover the repair costs. Termites are known for destroying roofing and wall framing timbers within a few months in a worst-case scenario. For homeowners or business owners with active termites on their property, appointing a professional building and termite inspection Perth company is the utmost thing. We provide the best-customized termite solutions to our clients. We deal with termites in an eco-friendly way thus, without delay contact us at (08) 6109 8217 for Termite Pest Control Services Perth.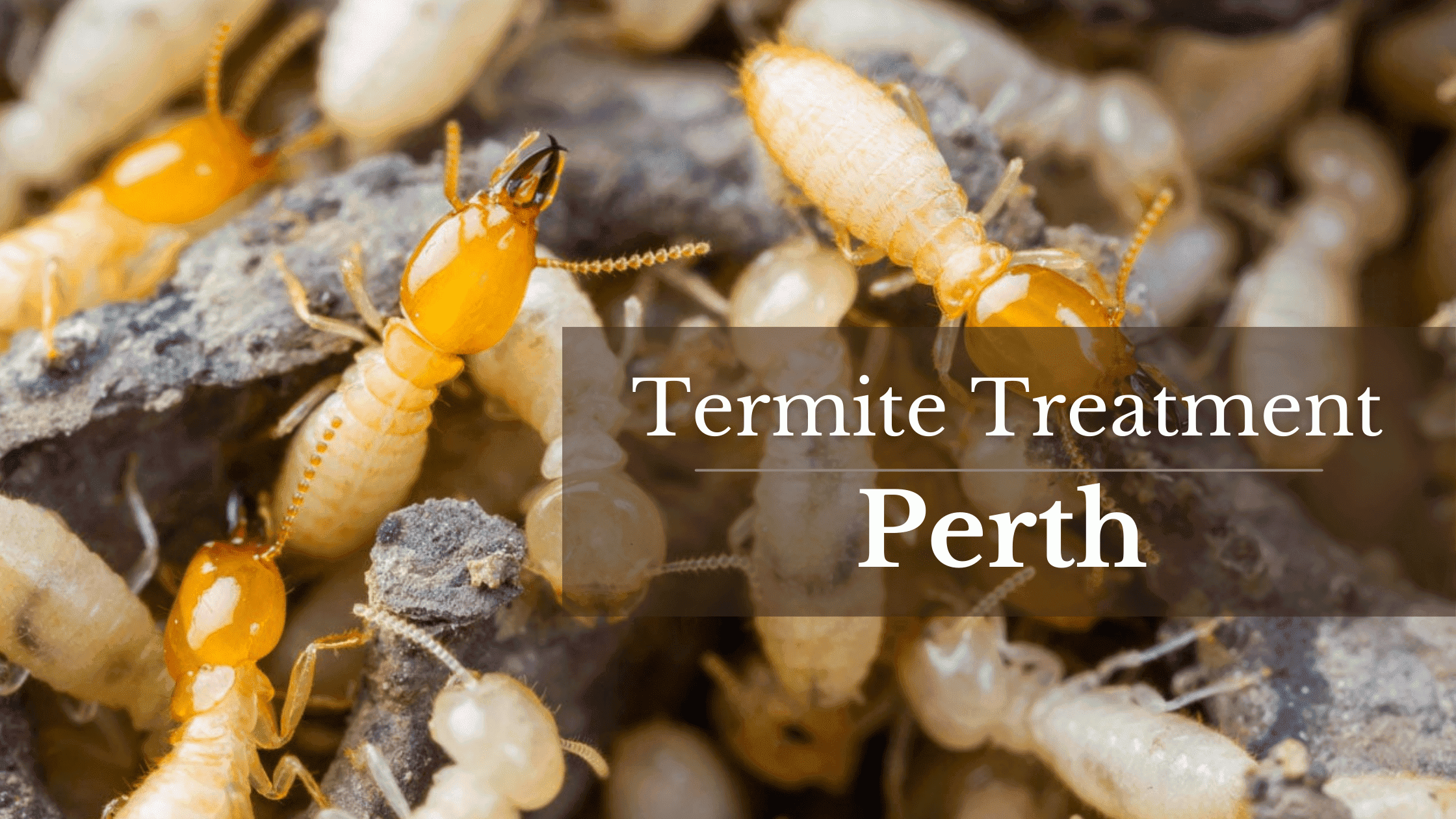 Signs Of Termite White Ants Infestation in Your Property
In Australia, termites are known as white ants. Critically, termites cause millions of damage to your premises. Hence, it is difficult to find termites at home. So, some signs of termites infestation are:
Tiny and deep holes on timber and wall
Damage to wooden furniture
Regularly checking mud tubes
Floor or ceiling damage
Swarms of flying insects outside
So, when you find termites at your home, then without any delay contact termite control experts.
How Does Micks Pest Control Perth Professionals Make Your Property Termite Free?
Our termite control Perth team provides complete elimination of termites. Our experts know where termites can hide. Hence, we do termite treatment process:
Building and termite inspection on your property
Permanently remove the cause of  termites infestation
Wet Surface solutions apply to walls
Advice you for future termite treatment
Thus, if you want immediate results, book us. Moreover, you can call us on 08 6109 8217.
Cost of Termite Treatment Perth: We Have Budget-Friendly Price
Our team for Termite Control Perth possesses knowledge of termites and how they can affect your life and business. As a result, we provide various effective termite solutions to keep your life stress-free. Moreover, our hassle-free services will help you to grow in business without barriers such as termites. Moreover, our Termite Control Experts Perth customized plans according to the customer's budget. So, book us for termite and pest control Perth services in an inexpensive range.
Micks Pest Control is the largest pest control company that provides timely as well as effective termite control services to both homeowners and businesses in Perth. In addition, our team for Termite Control Perth deals in Integrated Pest Management. If you see mud tubes on your wall or furniture contact us! We provide our top-notch services at various places such as eateries, restaurants, shops, malls, manufacturing industries, residential societies, homes, and many other places. Besides, we are also available for all academic institutions like schools, colleges, and universities.
Explore Our Other Pest  Control Services
Why is Mick's The Best Company For Termite Control and Inspection in Perth, WA?
Termites are notoriously difficult to get rid of but our professionals have years of experience dealing with these pests. Moreover, our firm has a good name in dealing with large termite colonies. Here are some reasons why homeowners and businesses choose Termite Pest Control Perth over other pest control companies:-
Usage Of Advanced Technology- Our Termite Pest Control Perth Team provides services to your premises with the latest equipment and tools.
Efficient Service Delivery- Our team for Termite Control Perth WA has highly trained, verified, and certified service technicians for termite and pest control services.
A Legacy Of Excellence- We work for customer satisfaction with perfection. Mick's Pest Control Perth has been a leader and innovator in Pest management across Perth for decades.
Availability- We feel pride in ourselves as we work 24 hours a day and seven days a week. Feel free to contact us even in case of an emergency. Moreover, we provide same-day Termite Solutions too.
Customer Experience- We value your safety and that of your decor. We formulate effective Termite Control Solutions that provide long-term results and give you peace of mind.
Affordable Services- Termite and pest Control Perth services we provide to our customers are budget-friendly. So, without worrying appoint us for pocket-friendly termite solutions.
Offering Same-day Pest Control and Termite Removal Treatment in Perth
Aside from the discomfort that an infestation brings, termites can also pose a serious disaster to your furniture and other expensive belongings. When you find traces of termites such as mud tubes on furniture or walls it is a clear sign of termite infestation. Do You want to eradicate them so fast? Then, contact Mick's for quick Termite Pest Control and Treatment services in Perth, we offer quick local service for your comfort and convenience. Ring us today, we will provide you with the finest same-day pest control and termite control services. Bedbugs, roaches, fleas, rodents, possums, borer, and silverfish are some other pests with which we deal. Moreover, we will not charge any extra amount for same-day pest control service. In addition, the Termite Control Perth WA team provides prevention tips too! Please give us a call at the company number. We look forward to hearing from you!
Our Perth Termite Treatment Services Have Been In Business For More Than 20 Years
We, the Mick's Termite Treatment Perth team have great experience in removing termites from various places. Besides this, we efficiently do our job without harming you or your family members. Our team has years of experience in how to deal with termites as well as other pests. Our technicians check the condition and then make a static plan that works 100% guaranteed. Furthermore, we also provide doorstep services with flexible times. In addition, safe and harm-free chemical usage makes our services different in Perth.
Our Termite Inspection and Treatment Perth Service Covers the Entire Area
Mick's Pest Control Perth provides termite control services in Perth as per the requirements of the customers at their doorstep, irrespective of distance or time. In today's busy life, people are interested to have the services even on a short period of notice. As a result, we are available for our clients on Weekends and during late hours in Perth. All you need is to ring us! Our team is available for providing top-class services in Perth and nearby Perth. We covered the entire area of Perth. In addition, we provide a special team for North Perth. Book our Termite Control North Perth team if you belong to that region.
Perth, WA 6000, Australia