Expert Pest Control Services in Rockingham and Surrounding Areas
Micks Pest Control is a trusted pest control service provider serving Rockingham and its surrounding areas with safe and effective solutions. Our office location just 20 minutes away from Rockingham, south-west of Perth city centre, enables us to easily cater to the City of Rockingham and nearby regions, including East Rockingham, Shoalwater, Safety Bay, Warnbro, Cooloongup, Hillman, Lega, East Rockingham, Port Kennedy, Baldvivis, and Oldbury. With a team of expert technicians familiar with the area, we are dedicated to delivering top-notch pest control services to all Rockingham residents. Having proudly served Perth(WA) for over a century, our experience and expertise make us a reliable choice for Pest Control Rockingham services.
Recently, we have expanded our services to add more to our premier treatment solutions for residential, commercial, and industrial properties.
Ensuring comprehensive area coverage for our customers is our mission. Whether you require emergency pest control or seek a preventative pest control plan, don't hesitate to reach out to our team. We are ready to assist you with any pest-related issues you may have.
So what are you waiting for? Give us a call right now and receive premium quality services at costs within your budget.
Need Pest Control? Get A Free Quote Now!
Call and ask Micks Pest Control for the best and most effective Pest Control Rockingham service
Main Pests We Treat In Rockingham
Our experienced professionals for pest control Rockingham services can treat and solve a variety of pest related problems. Here is a list of the main pest issues in Rockingham.
Our Expert Pest Control Process
We, the best pest control Rockingham professionals provide the top-level services in town.
Initial Visit, Inspection, And Planning: We first visit the house and look for any pest infestation issues. Then we prepare a roadmap on which we work and eradicate the pests.
Pest Control And Treatment: Then we use pesticide spray machines, fumigation machines, pesticides, or traps as required by your situation to treat the area infected by pests effectively. You can easily get rid of possums, rodents, roaches, bees, and spiders with the help of our treatment.
Double Inspection And Prevention Advice: We go for a recheck to find any area left for the treatment and complete the treatment with precision. Our services do not end at that only, we also provide preventive measures.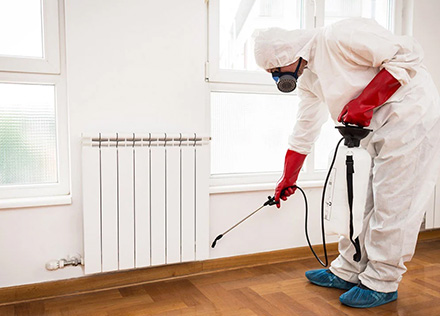 Need Pest Control? Get A Free Quote Now!
Call and ask Micks Pest Control for the best and most effective Pest Control Rockingham service
Why Does Pest Control Matter?
Pest control matters for several reasons, as it plays a crucial role in maintaining the health, safety, and well-being of both humans and the building environment. Here are some key reasons why pest control is important:
Health and Hygiene
Pests can carry and spread various diseases to humans and animals. For example, mosquitoes can transmit malaria, dengue fever, and the Zika virus, while rodents can spread salmonella and hantavirus. Cockroaches and dust mites are common indoor pests known to cause allergic reactions in susceptible individuals. Pest control helps prevent and manage these disease vectors, reducing the risk of outbreaks and protecting public health.
Food Safety
Pests can contaminate food supplies in farms, warehouses, and homes. In agriculture, they can destroy crops and reduce yields, leading to food shortages and economic losses. Proper pest control measures help protect the food supply chain, ensuring that safe and uncontaminated food reaches consumers.
Property Protection
Pests can cause significant damage to buildings, infrastructure, and personal belongings. Termites, for example, are notorious for causing extensive structural damage to wooden structures. Effective pest control helps prevent such damage, saving property owners from expensive repairs and replacements.
Psychological Well-being
Dealing with pest infestations can be stressful and emotionally draining for individuals and families. Fear and anxiety about pests can affect mental well-being and overall quality of life. Effective pest control measures can provide peace of mind and create a healthier living environment.
By managing pest populations responsibly, we can address these issues and create a safer and more sustainable home or business area.
Why Choose Us?
Micks Pest Control benefits you with excellent pest removal services. This is possible due to the following reasons.
Skilled Workforce- Well, the first reason for you choosing our services is that we are equipped with the best skilled and expert pest control Rockingham professionals. They can give you efficient and fast solutions to your pest infestation issues.
On-Time Work- You would definitely like the pest removal work to be fast. We offer on-time and hassle-free pest removal services. You can rely on our expert professionals for the timely completion of the work.
Advanced Equipment- We have the best and cutting-edge equipment for all pest control situations. Our machinery and expert hands make it very easy to deal with any pest infestation issues.
Low Rates- Our services are very pocket friendly. We believe in serving premium quality pest infestation removal work at the lowest rates possible so that all can afford it with ease.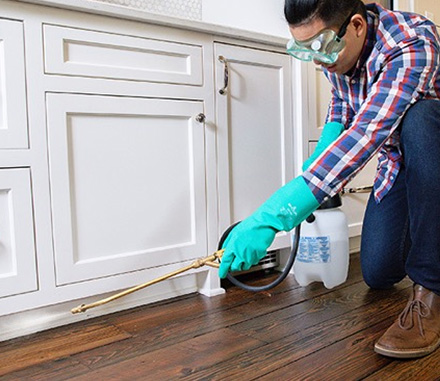 Need Pest Control? Get A Free Quote Now!
Call and ask Micks Pest Control for the best and most effective Pest Control Rockingham service
Our Pest Inspection And Control Services Are Available Near You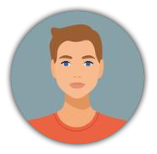 Sarah W.
01 Aug 2023
"I had a severe ant infestation in my home in Rockingham, and it was driving me crazy. I tried various DIY solutions, but nothing seemed to work. Then, I came across Micks Pest Control and decided to give them a try. I am so glad I did! Their team was professional, knowledgeable, and friendly. They not only got rid of the ants completely but also provided preventive measures to keep them away in the future. I highly recommend Micks Pest Control to anyone dealing with pest problems in Rockingham."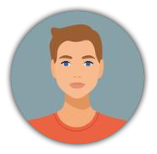 Mark T.
03 Aug 2023
"Micks Pest Control saved the day for me! I was struggling with a persistent cockroach problem that just wouldn't go away. I contacted Micks Pest Control, and they promptly responded to my call. Their technicians were highly skilled and knew exactly how to tackle the issue. Within a short period, they eliminated the roaches from my home and gave me some valuable tips to avoid future infestations. Thank you, Micks Pest Control, for your excellent service in Rockingham!"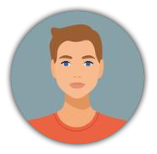 Jennifer R.
05 Aug 2023
"I had a wasp nest near my backyard, which was a serious concern for my family's safety, especially for my kids. I contacted Micks Pest Control, and they came to inspect the situation the same day. Their team was well-equipped, and they handled the wasp nest removal with utmost care and precision. I was impressed with their attention to detail and commitment to safety. I highly recommend Micks Pest Control for their quick response and efficient pest control services in Rockingham."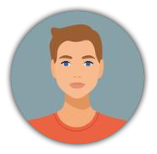 Michael H.
07 Aug 2023
"I had a mice problem in my commercial property in Rockingham, and it was affecting my business. I couldn't afford to take any risks, so I hired Micks Pest Control after reading some positive reviews. They exceeded my expectations! Their team was incredibly professional, and they thoroughly inspected the property to identify the root cause of the infestation. With their targeted approach, they successfully eradicated the mice and implemented preventive measures to keep them away. I am grateful for their excellent service and would gladly recommend them to others."