Choose Pest Control East Victoria Park Experts For Effective Results
Mick's Pest Control is involved in exterminating and preventing pests. Usually, pests include harmful insects, rats, rodents, bees, wasps and flies. Obviously, pest control is all about regulating and managing pests in homes and other places. We have effective solutions to control stubborn pests. Our Pest Control East Victoria Park service is for people who are more aware of their health and environment. Thus, you can invest in our conscious pest extermination services today.
Our team has the best strategies when it comes to pests in East Victoria Park and nearby areas. Reserve your slot by calling us on 08 6109 8217.

Understanding The Importance Of Pest Control
Pest treatement helps to decrease the level of pests in homes and other environments. The methods are designed to exterminate and prevent them from breeding. If a professional pest control service is done regularly, it helps in the regulation of pests.
Also, helps in keeping diseases away from you and your family. Likewise, they are terrible for your health and wealth. Consequently, you must not forget pest control to help you maintain a healthy environment at home.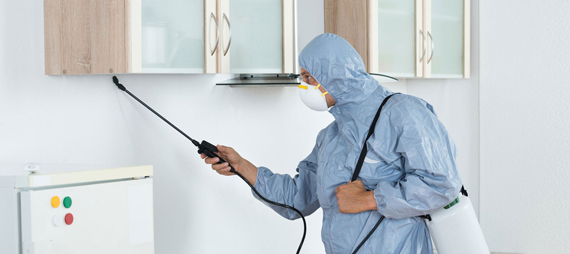 Protect Your Property with Our Pest Control Services
Our Thorough And Reliable Process For Pest Control
Welcome to Mick's Pest Control, where we've reinvented pest control to give you a safer, more eco-friendly, and highly effective solution. Here's an overview of how we do it:
Thorough Inspection
Our skilled experts carefully examine your property to find pests and figure out how bad the situation is.
Customized Strategy
We create a personalized strategy that uses green and focused methods to get rid of pests efficiently.
Eco-friendly Solutions
We care about the environment, so we use eco-friendly methods to remove pests without harming nature.
Precision Treatment
Our pros apply treatments very carefully, so only the problem areas are treated, and other areas stay safe.
Ongoing Monitoring
We keep an eye out all the time to make sure the pests are really gone, and if they come back, we act fast.
Future Prevention
We help you prevent future pest issues by taking steps to stop them from coming back.
Documentation
We keep detailed electronic records to show you exactly what we've done and keep things transparent.
Follow-up Maintenance
We visit again and have plans to make sure your place stays pest-free for a long time.
Our Commercial Pest Control Services in East Victoria Park
If you own a property that attracts a lot of visitors, like a restaurant or a hotel, you are at a higher risk of getting pest infestations. This is especially true if you are in the food industry, where keeping your place clean and pest-free is crucial. Having pests can damage your business's reputation and even cost you customers. That's why we offer commercial pest control solutions in East Victoria Park to help you keep your place free of pests. With our services, you can provide a safe and comfortable environment for your customers, which can ultimately protect your business and keep it thriving.
General Pest Management
Having to deal with ants, cockroaches, spiders, and rodents can be very overwhelming. But don't worry, our team is here to help with our general pest management services. We'll start by identifying the type of pest you're dealing with and assess the extent of the problem. Then, we'll take the necessary steps to control and eliminate them for good. Our one-time treatment is highly effective against all types of pests. We take pride in providing accurate and efficient solutions while keeping the environment in mind. Our pest management services are customized to be safe, effective, and sustainable. We want you to have peace of mind and be satisfied with our work, knowing that we're doing everything we can to protect your property and the environment.
Fleas
Cockroaches
Flies
Ants
Possum
Spiders
Mosquitos
Mites
Silverfish
Rodent
You can trust our team to handle your pest problems with expertise and care. We'll make sure to keep your property pest-free, so you can enjoy a safe and comfortable environment without worrying about pests.
Our Pest-Specific Procedure And Methods
At our pest removal company, we use a variety of techniques to manage pests based on their type, behavior, and regulations in your area. We may use insecticides, pesticides, traps, or baits to eliminate pests, but we always strive to minimize the use of harmful chemicals by using targeted methods. This approach makes pest control safer and more environmentally friendly.
Possum Removal
Bee Removal
Wasp Removal
Bird Control
Rodent Control
Our main focus is on providing effective and precise solutions while also being mindful of the environment. We offer customized pest control services that are safe, efficient, and sustainable. We want you to have confidence in our services, knowing that we're doing everything we can to eliminate pests while keeping the environment in mind.
Get Our Other Emergency Pest Elimination Solutions
At our pest control company, we recognize that pest problems can vary depending on the location. That's why we're equipped to handle any pest issue you may be facing. Our team provides effective solutions to address any type of pest infestation, using a variety of techniques, including eco-friendly and natural approaches, as well as mechanical methods. We don't rely solely on traditional chemical treatments, and our services cover a wide range of pests.
Pest Inspection
Pest Sanitization
Pest Disinfection
Pest Fumigation
Pest Heat Treatment
End of Lease Pest Control
Post Pest Inspection
Pre-purchase Pest Inspection
By choosing our pest control solutions, you can help reduce the negative impact of chemical treatments on the environment and promote sustainable pest management practices. We're committed to providing effective and safe pest control services that prioritize both the environment and your well-being.
End Of Lease Pest Control Service In East Victoria Park
If you are at the end of your lease and need to know whether the property is infested by pests or not, then consider hiring our best end-of-lease pest inspection service. Our bond pest control treatments are effective. There will be no sign of pests in your place after we thoroughly do the pest control. Our pest treatments give the best outcomes. We have an expert team to remove all kinds of pests from your property. Besides, we offer budget-friendly and quality end-of-lease pest control services.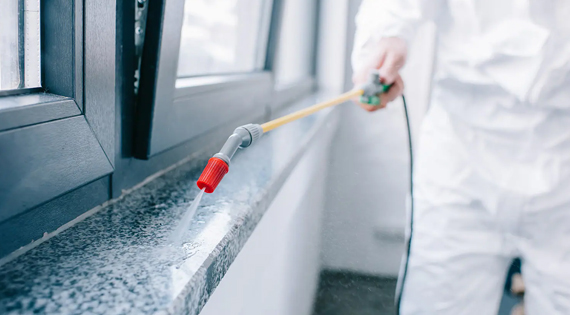 Our Pest Control Services Are Available Near You
Reviews
Great Pest Management
This pest control company is excellent with great management. Surely recommend it to all my family and friends. The customer services are great and amazing. Help to keep pests away from your house. Thank you for such great services.
Appreciable Work
We are very satisfied with the results of our pest control services. Using your team from the last year and your team comes up with a great solution. Resolved all the pest issues and we haven't had any after that.
Easily Accessible
The pest control services from this company are easy to access. The company does a great job. We are delighted. I recommend such services to everyone. The technicians are great and provide great help.
FAQ's
Yes! Our pest control services are safe for you, your family and the environment. Moreover, we are aware that you trust us. Thus, we make sure to give you the best.
We provide pest control services all over Western Australia. We are available as your local pest control service in East Victoria Park.
The common pests include – ants, cockroaches, mice, rats, bugs and wasps. We are available to control all of them.
CASE STUDY
Ivanka found rats in her gardens. She hired our pest control team to exterminate them. Our team used snap traps and treated the soils with pesticides. Ivanka was really happy that her plants were saved from damage.
What Is The Best Part About East Victoria Park?
East Victoria Park is a suburb in Perth, Western Australia. It is located approximately 12 kilometres northwest of the Perth CBD. The suburb is known for its quiet and peaceful atmosphere, with a mix of residential and commercial areas. East Victoria Park is home to several parks and recreational areas, including the popular Jackadder Lake Reserve. The suburb is also home to several schools, including East Victoria Park Primary School and Our Lady of Good Counsel School. We are loving our time here and are happy to provide services to the people living in East Victoria Park.
Carlisle
Carlisle North
Carlisle South