We Are Legally Approved Possum Catcher and Removal Expert In Perth, Western Australia
Possums are protected under Australian law We follow and rescue your place with Possum Damage, Prevention, and Control we catch possums and release them. Possums are very noisy creatures, they usually make noise at night. The noises made by them seem familiar to the noises of the rats and mice. We at Mick's Possum Pest Control Perth will help you with a humane possum removal service in Perth.
We do not let the creatures damage your home by maintaining all the necessary possum removal services. Our professionals do not harm possums. We will follow the guidelines given by the wildlife act and the other related Australian standards. The brushtail possum is very common in Australia. These came to Australia from New Zealand in the 1830s. We safely and steadily move the possums to other places suitable for their life and needs. To book our possum catcher in Perth, you can call or email us immediately.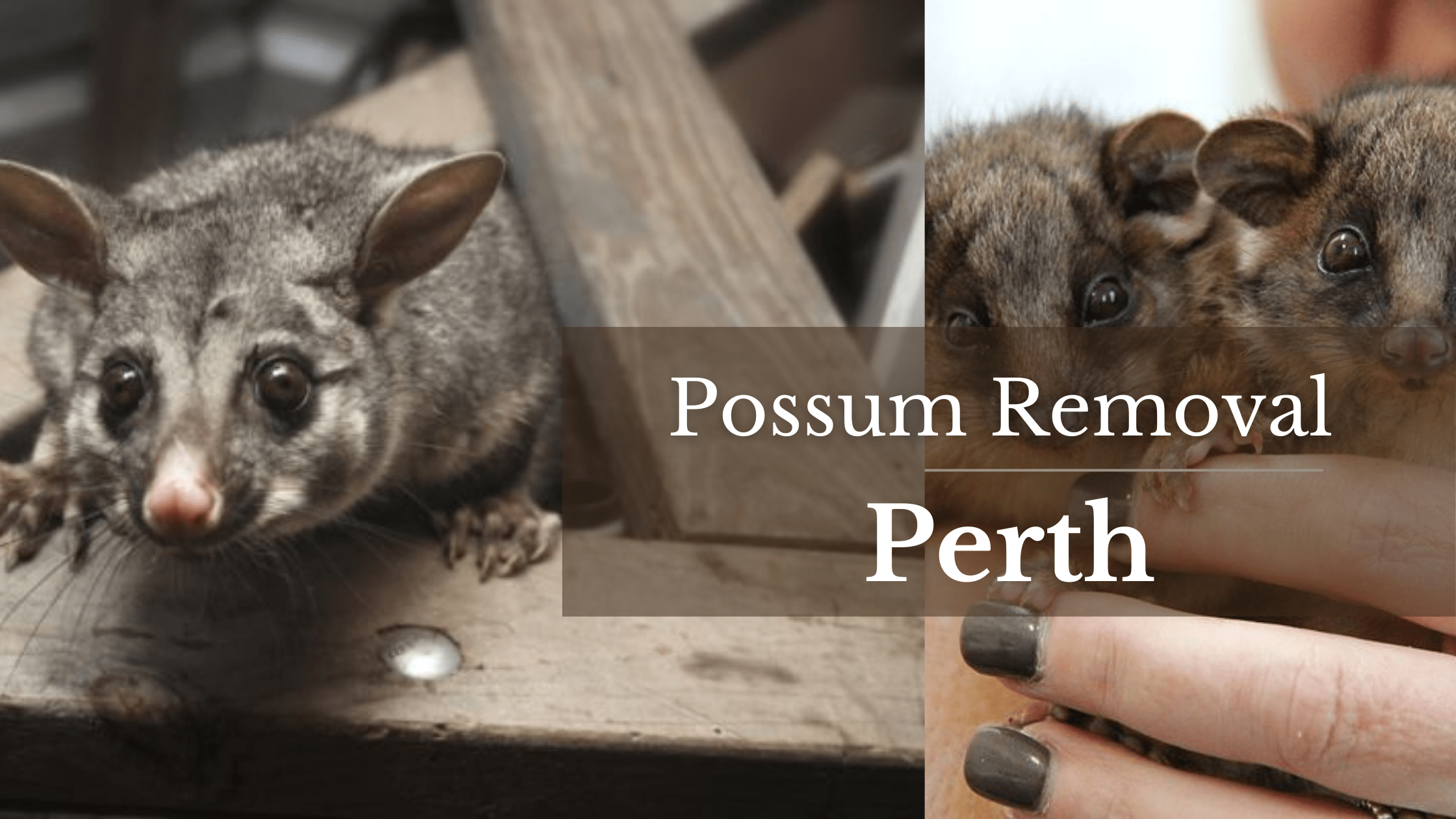 Why is it Important To Remove Possums From Your House?
Possums are pests that stay away from human eyes. However, possums cause main damage to your property. Hence, it is important to prevent possums because:
Possum may damage your house roof
Spread diseases like tuberculosis
Possums spoil the interior of your house
They may eat up the pipes
Thus, possums are the most nuisance pest. And it is necessary to remove the possum's colony (if you have any).
Mick's Available For 24 Hours Emergency Dead Possum Removal Services in Perth
Are you tired of possum infestation? Are you confused about who to hire for dead possum treatment? Mick's Pest Control Perth has qualified possum catchers. Regardless, we know how to tackle these tiny creatures. Additionally, our experts provide stress-free dead possum removal services. We are also available for emergency and same-day dead possum removal services in Perth. Thus, for the experienced possum team, contact us.
Ethical Possum Removal Techniques
Ethical possum removal focuses on humane trapping and relocating methods that avoid causing harm to the animals. Environmental considerations, such as selecting suitable release areas, are prioritized during the removal process.
What to Do If You Encounter an Injured Possum
In the event of encountering an injured possum, contacting certified professionals like us is important. Approaching injured possums requires caution to ensure personal safety and the animal's well-being.
Advantages Of Employing Our Professional Possum Removal
There are different benefits of contacting our experts immediately for the solution of all your possum-related issues. Here are some of them:
Our team will be involved in the job of possum removal in Perth with the help of advanced techniques. You will not face any difficulty with our humane treatment plans.
Hiring our Possum Removal Perth for personalized solutions is a perfect idea. There are many pest control companies but you have to choose only us for the best results.
Each home is of a different type and is situated in different locations. We will always ensure the safety of our customers and their family by customizing new techniques.
This is a major benefit when you hire us, we will work according to the schedule given by you to us.
We Have The Most Effective Service For Removal Of Possums: Call Us Now
We offer the best possum removal solutions including property inspection, live and dead possum removal Perth procedure, and post-inspection and preventive measures. We will safely remove the possums without any internal or external damage to your property. Our professionals first know about your property for dead possum removal in Perth. In the post-inspection, after their job is done followed by some useful preventive measures.
BRUSHTAIL POSSUM
These possums can be identified by:
Family cat in size
Fur in a grey color
Weight up to 5 kg
Brushy tail
Extra-large ear points
Inhabits chimneys, roof spaces, and even garden sheds
RINGTAIL POSSUM
These possums can be identified by:
Small in Size Compared To Brush-tailed Possums
Weight up to 1 kg
Short and rounded ears
Can be seen only in SA and WA
Dark brown top fur and body cream and gray
We Do Residential and Commercial Properties Possum Proofing
We are here for the removal of possums in a systematic way. We confirm their presence by examining your residential and commercial premises. We will help you in every suitable way to stop these little creatures from entering your house anymore. Call Mick's Possum Removal Perth today to get quick assistance with perfect solutions to remove the possums.
Different Problems With The Possums Including Symptoms and Causes
If there are possums in your home or inside another building near you, the infestation should be noticed instantly.
They make loud noises and their movement is visible even in the daytime.
The germ-ridden urine stains and feces are also signs of possums.
You may also notice droppings somewhere in your home.
They can damage your lovely homes with their presence.
Possums are very much attracted to pet food if you notice any disappearance of the food instantly.
The main reason for the possum infestation is open garbage bins, no fencing in the garden, and no boundaries on the roof. Our possum removal service in Perth can help you in the prevention of the infestation of possums.
How Are We Different In Possum Removal Jobs?
Go through the given reasons and know why to choose us for Possum Removal Perth services:
We take care of everything by organizing professional possum removal and coordinating with knowledge and trust.
Experienced in possum removal for 25 years
Fast and convenient solutions to the problems
Our Possum Removal Perth cost is affordable.
We are a team of certified and experienced possum catchers.
Same and emergency possum removal service
Perth, WA 6000, Australia
Frequently Asked Questions
Q: Are possums dangerous?
Possums are generally not aggressive but may become defensive when feeling threatened. It's best to avoid direct contact.
Q: Is possum removal legal in Perth?
Yes, possum removal is legal but must be carried out ethically and in compliance with local regulations.
Q: Can I possum-proof my property on my own?
While some measures can be done by homeowners, professional help is recommended for thorough and effective possum-proofing.
How can I keep possums away from my garden?
Possum-proofing your property and removing potential food sources can help deter possums from your garden.