Protect Your Property Investment with Our Pest Control Shoalwater.
Pest control is very necessary to have if you have severe pest infestations at your place. This is because pests are not good at all for you and have a lot of demerits. Pests are the main reason for the spread of many diseases and they also can damage your belongings. To prevent these harmful outcomes of pest infestation, get the best pest control process from our team. We Mick's Pest Control are the best pest control service providers in the entire Shoalwater and other parts of Perth. Just call us at 08 6109 8217 to get better assistance.

Our Pest Control Services
Pests are not good for people anywhere. Therefore, our company is providing a huge variety of pest control services to the people of Shoalwater to get rid of pests.
Commercial Pest Control in Shoalwater
Maintaining a clean and pest-free environment is essential for any facility that caters to a large number of visitors like restaurants, hotels, and more. The food industry is particularly vulnerable to pest infestations that can damage the reputation of your business and result in loss of customers. To help you prevent these issues, we offer personalized commercial pest control solutions in Shoalwater. With our expert services, you can create a secure and pleasant environment for your customers, safeguarding your business and ensuring its prosperity. Count on us to deliver efficient and customized pest extermination solutions that cater to the unique needs of your facility.
General Pest Management
Many customers face an infestation of many common pests, such as ants, cockroaches, spiders, and rodents at one time. Our general pest management process involves identifying the type of pest, evaluating the extent of the infestation, and implementing appropriate measures to control their population. You can get rid of all pest species with one treatment.
Fleas
Cockroaches
Flies
Ants
Possum
Spiders
Mosquitos
Mites
Silverfish
Rodent
Our comprehensive general pest management program can help protect your property from damage caused by pests and improve the overall health and safety of your environment.
Pest-Specific Procedures
Many times, some specialized pest removal techniques are used to eliminate or control a particular type of pest. These procedures are designed based on the biology and behaviour of the pest, the law of the land and the safety of the environment and are tailored to meet the unique requirements of each situation. Pest-specific procedures may include using specific insecticides or pesticides, traps, and baits. Examples of pest-specific procedures include:
Possum Removal
Bee Removal
Wasp Removal
Bird Control
Rodent Control
Using pest-specific procedures, we can provide more targeted and effective control of pests and minimize the use of pesticides, leading to safer and more sustainable pest management practices.
Other Pest Control Solutions
Every area has different levels of pest control issues, and we are ready to solve all of them. We have solutions for all pests. We use various methods to eliminate or control pests apart from traditional chemical treatments. These solutions may include using natural and eco-friendly techniques and mechanical methods. We use these for the following services:
Pest Inspection
Pest Sanitization
Pest Disinfection
Pest Fumigation
Pest Heat Treatment
End of Lease Pest Control
Post Pest Inspection
Pre-purchase Pest Inspection
Using our pest control solutions can help reduce the negative impact of chemical treatments on the environment and promote sustainable pest management practices.
Pre-Purchase Pest Control – Buy A Pest-Safe Home
To eliminate the upcoming and existing pest-related threats at your new home, get a pre-purchase pest inspection service from us. Pests can lead to various problems. We provide a Pre-Purchase Pest Control service to help you buy a pest-safe home in Shoalwater.
Affordable Pest Control Service For All In Shoalwater
Getting pest control is very necessary for your house. But more importantly, it is necessary to get the process done at a reasonable rate. That's why Mick's Pest Control is here. We provide quality pest control services at very affordable rates in Shoalwater. Therefore, call us as soon as possible because a lot of great offers are waiting for you to be picked up.
Emergency Pest Control Services – Mick's Pest Control Can Save You
In case you have a severe pest infestation at your home in Shoalwater and need instant help. Don't worry! We are providing emergency pest control services to the people of Shoalwater. To save your walls and furniture from wasps, and everything from other pests, we are here with our pest elimination services. We have treatments for various pests.
Residential Pest Control – We have an effective pest control service for private homes and guest houses. We do a precise inspection and provide efficient solutions.
Commercial Pest Control – Pests are carriers for diseases and destroyers of so many things and having them at your commercial places is too dangerous. So, get a pest control service from our company to eliminate this big threat.
We are aware of your busy schedule. Therefore, we are providing same-day pest control services for the people of Shoalwater.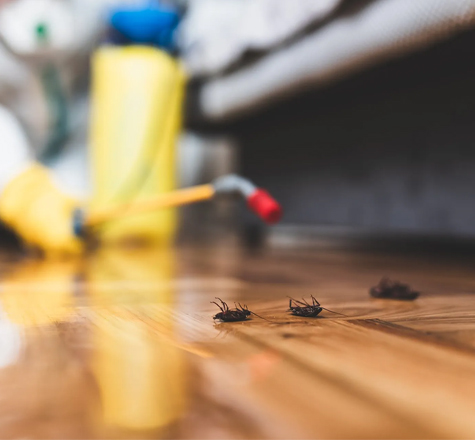 Is Monthly Pest Control Necessary?
Pests have very high growth rates. They have exponential growth with a high reproduction rate and most of them lay eggs. Therefore, there are chances that you may get pest infestation again at your place after a month of pest treatment. So, get a pest control service every month. Atleast, you can have a pest inspection to confirm that you and your family are safe. It is very necessary to delay the harmful outcomes of pest infestations.
Benefits Of Hiring Us For Pest Control In Shoalwater
We are the best pest-controlling agency in the entire Shoalwater. Our company has been providing quality pest control services here in Shoalwater for a long time. People rely on us due to the following reasons:
Our services are available at pocket-friendly rates.
We do not take much time to deliver our services and we also provide same-day pest control services.
Our pest controllers have good skills and high experience to get rid of pest infestations easily.
We are available 24*7 and also have emergency services for our local customers.
What Is Special In Shoalwater?
Shoalwater is a suburb in the city of Perth, Western Australia. Life is beautiful here in Shoalwater as people live happily here. You'll get all the necessary amenities here without any issues. The city is surrounded by beautiful buildings. We are here throughout the year to help you in keeping your properties pest-free.
Reviews
Great Pest Management
This pest control company is excellent with great management. Surely recommend it to all my family and friends. The customer services are great and amazing. Help to keep pests away from your house. Thank you for such great services.
Appreciable Work
We are very satisfied with the results of our pest control services. Using your team from the last year and your team comes up with a great solution. Resolved all the pest issues and we haven't had any after that.
Easily Accessible
The pest control services from this company are easy to access. The company does a great job. We are delighted. I recommend such services to everyone. The technicians are great and provide great help.
FAQ'S
Of course, yes! Mosquitoes are very dangerous and can affect you very badly. So get a mosquito pest control now if you have a mosquito pest infestation at your place.
We have a lot of services available to us. Every service has a different cost. So, to get the exact price quote for your requirement call us. The average cost ranges between $350-$500.
No, you do not need to clean up your house after pest control. You must leave the house as it is after treatment for a few hours. This increases the effectiveness of the treatment.